Internationally renowned celebrity Astrologer, Vastu Consultant, Motivational Speaker, Life Coach, Actor, Anchor, Author & Awarded as "The Most Trusted Astrologer of India"; Dr. Sundeep Kochar has touched the lives of people across the globe; from Captains of Industry to Film Stars, from Cricketers to Politicians. Sundeep Kochar best astrologer in Mumbai, has appeared in many TV shows worldwide such as 'Bach ke Rehne' on Zee News, 'Guiding Star' on ARY Digital (Dubai), "What's your Rashi" and 'Kismat Ke Sitare' on Zee TV. 'KKS' has completed 2740 episodes – a first in TV history; viewed in more than 120 countries. He is the only astrologer to be registered in the 'Limca Book of Records' for hosting the longest-running astrology show ever on a national Television.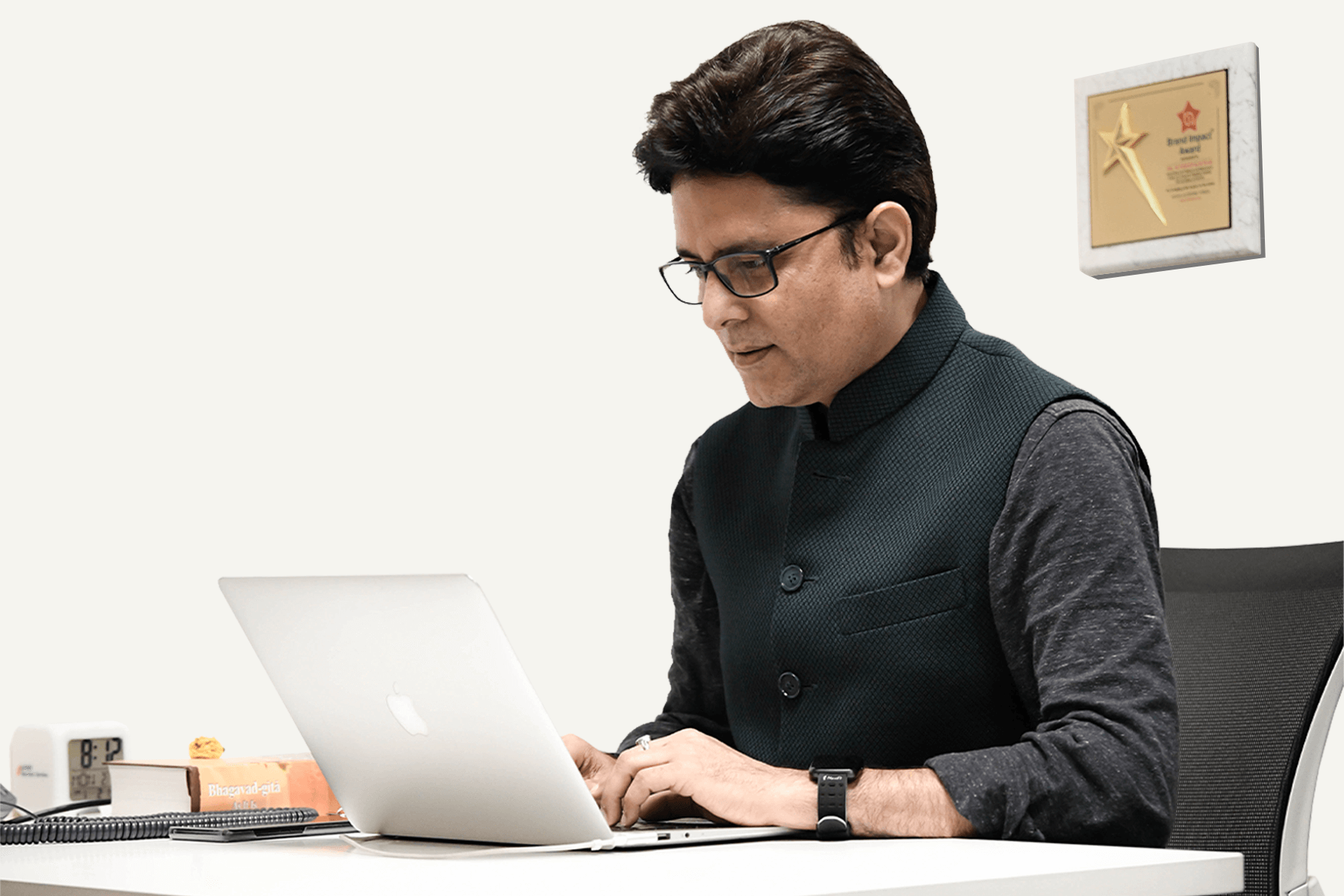 Dr. Sundeep Kochar recently received Nostradamus of India Award by Ex-Deputy Prime Minister of Thailand, his excellency Korn Dabbaransi in 10th International Seminar organised by 'All India Business & Community Foundation' in Bangkok on 11th Nov 2016.
Dr. Sundeep Kochar is the world-famous best astrologer in India 'who predicted the winner of US elections of Barack Obama and Donald Trump based on their respective horoscopes'.
Dr Sundeep Kochar is among top 10 world famous Indian astrologers who has read the horoscopes of serving 'President of India' at 'Rashtrapati Bhawan' & 'Vice President of India' in their official residences. He is the mentor for many institutes & organisations such as INIFD & Miss India Worldwide.
He has been felicitated with an Honorary Doctorate Degree from a U.K based university. His latest show, "Kismat Connection Sandeep Kochar ke saath" on Sahara One at 9pm IST, is again one of a kind show on TV which depicts real life stories through the eyes of astrology. Sundeep is the protagonist of this unique show.
He has given interviews & done live shows for numerous radio stations & TV channels in India & overseas. He is the only astrologer from India who has been interviewed live by Fox Radio US, for his correct predictions regarding Barack Obama's 2nd term as President of the United States of America.
Dr Sundeep Kochar is pursuing a MPhil (Master of Philosophy) a postgraduate research degree in Astrology. He has received numerous awards like International Achievers Award, Master of Wisdom, Pride of India, Brand Ambassador of Astrology, Limca Book of Records, Glory of India, Aapna USA's Parasara Award, Super Achievers Award, Flag Bearer of Astrology-2016, to name but a few.
He passionately believes in Destiny and it being preordained, it is written, it is for all mankind and it unravels with time. Destiny does not discriminate; we need to learn to accept the path that has been written for us. Every human being has a purpose in life, their paths may be smooth or challenging with a fair share of trials and tribulations and for some it may seem like swings and roundabouts and not getting to any destination, full of frustration or desperation, particularly under the current economic crisis. 'What will happen, will happen' he is often quoted saying; 'so we need to accept and adjust to the change.'
Dr. Sundeep goes to the depths of his remarkable astrological skills to understand the individual, their guiding forces, their dreams and desires, their shortcomings and their potential. With this profound understanding of Astrology, Face Reading & Palmistry he is able to liberate the person through the freedom of understanding oneself better. His motivational and inspiring insights have changed the lives of thousands who are eternally grateful, that's why he is considered as the Most Trusted Indian Astrologer not just in Mumbai or India but all over the world.
Dr. Sundeep uses the medium of TV and Radio to create awareness amongst the young and reach out to those who maybe in need of his guidance. His humorous, honest and no nonsense approach have made him into a household name. His dynamic and engaging personality, accurate guidance, uplifting examples, poetry and the occasional leg pulling has viewers glued to their seats.
Students in schools & universities, workers in factories, Politicians, Film Stars, Cricketers and Entrepreneurs would all agree that Sundeep is a good friend who gives good advice when you need it the most by showing the right path and by guiding them to make the right decision at the right time.
Sundeep believes that whatever goes around comes around; Through your daily prayers, meditation, positive approach & charity one can make all the difference to live a happier life. He believes that Life is a Journey & Astrology can Guide You to Reach Your Destination !
J.P Morgan: Anyone can be a millionaire, but to become a billionaire you need a good astrologer 🙂